The Diakonia Retreat Center is our Metropolis of Atlanta's inspiring getaway. A place to relax, listen and learn through nature's beauty.
The Diakonia Retreat Center is a destination secluded in the foothills of the Appalachain Mountains featuring wooded glens and hiking trails and its own 12 acre private lake. The campus also features a team-building ropes course, canoeing, fishing, swimming and more. The annual Saint Stephen's Summer Camp program now has five one week sessions. This past summer 450 youth from parishes throughout the Metropolis attended.
The Panagia Chapel is now being built at our Diakonia Retreat Center. Upon completion it will be the heart and life for all who attend retreats there, a unique place of prayer for all in our Metropolis now and for generations to come.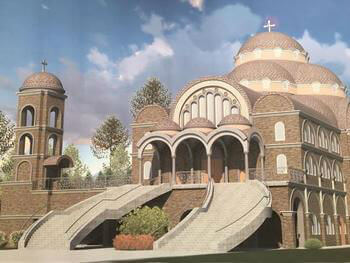 Above the the artist's view of the completed chapel.
The first set of photos below shows how construction has progressed as of February 15, 2017, during the Clergy Syndesmos Late Winter Retreat.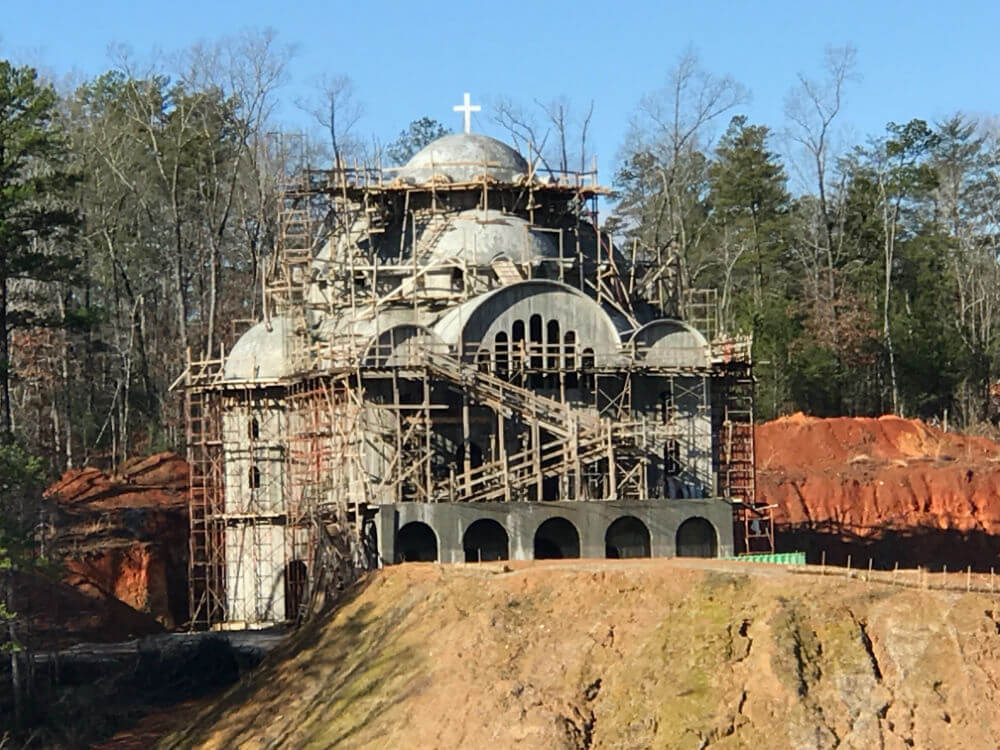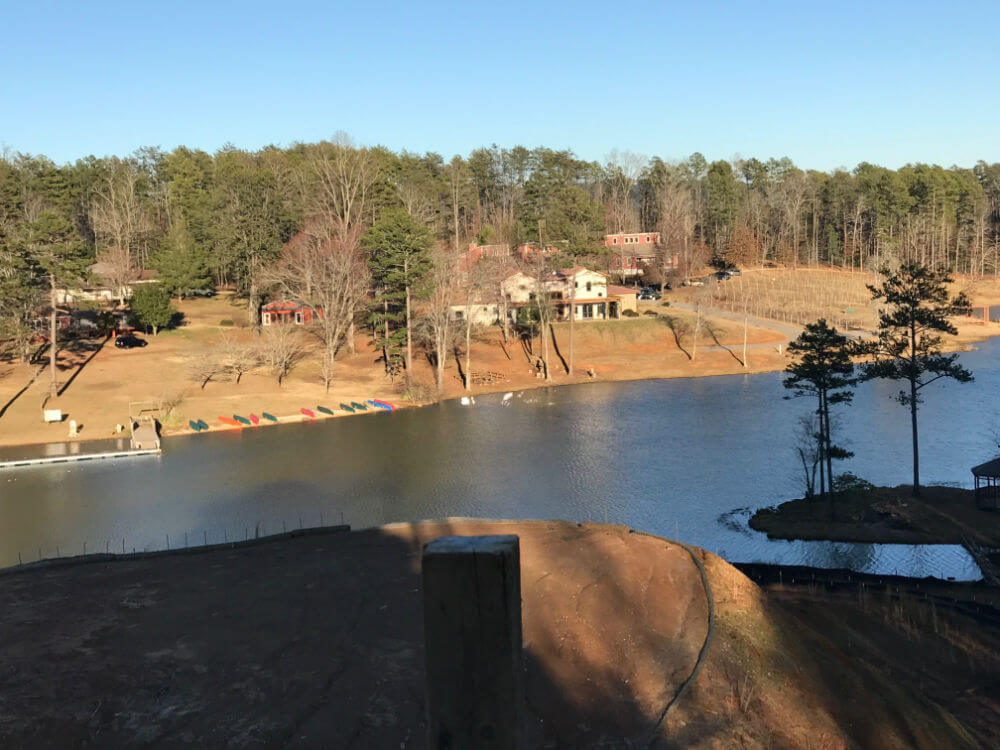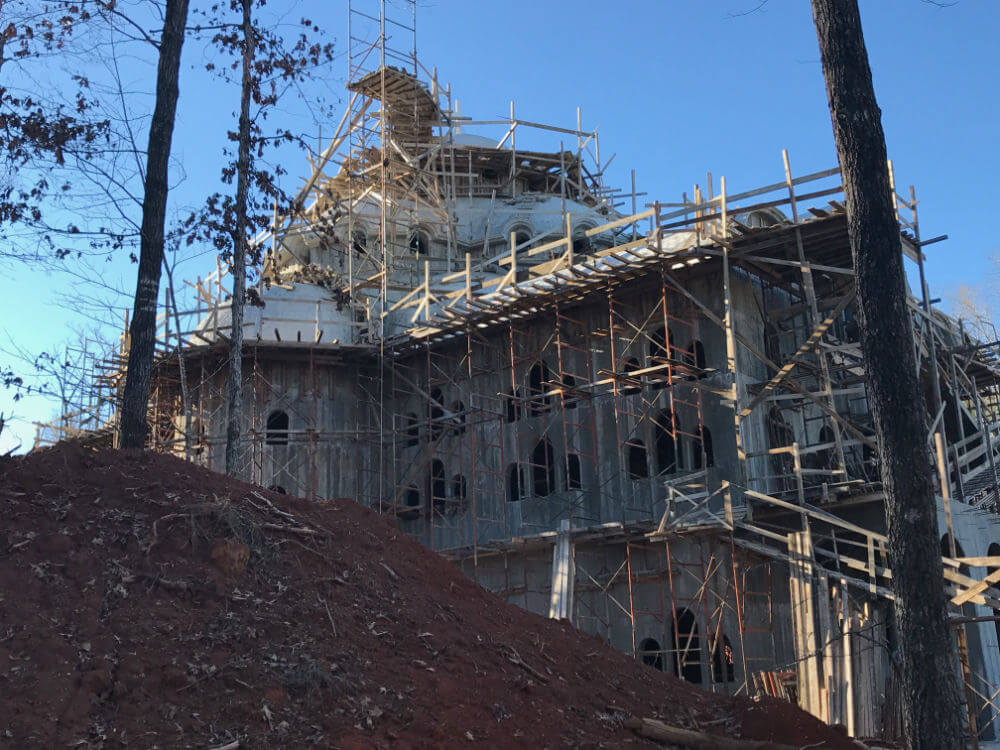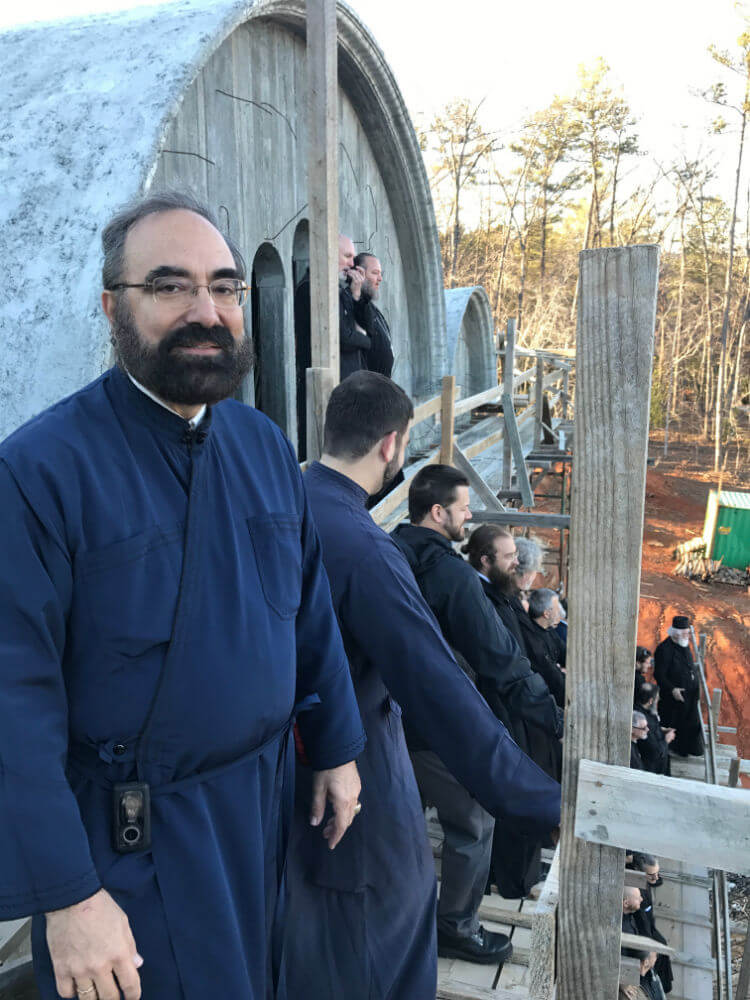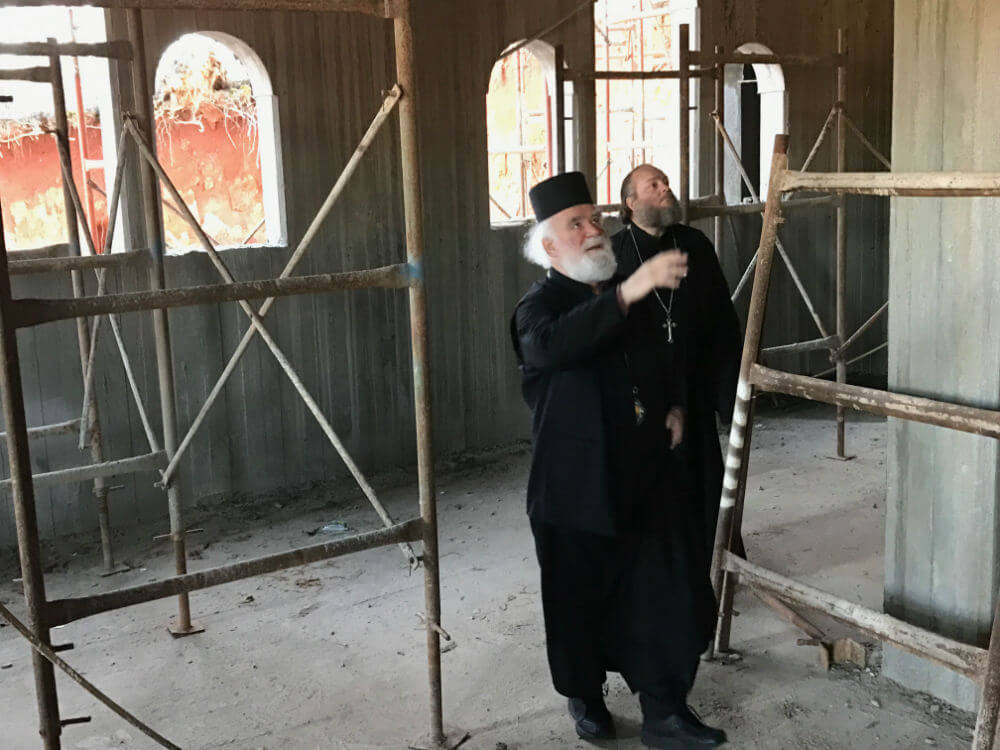 The first photo below is a view from the side of the lake showing the Dining and Conference Rooms and the three residence lodges. The photos below that show construction of the Panagia Chapel as of October 2016 during the Clergy Syndesmos Fall Retreat.